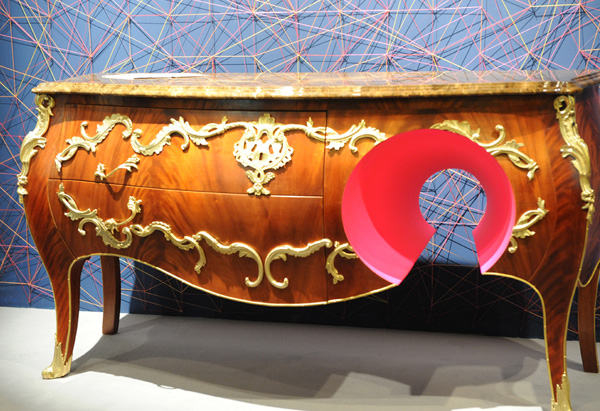 Milano
Milan is not only Italy's second largest city and hub to the country's industry, trade and finances. It is also one of the world's foremost design and fashion cities in which every respectable designer gathers inspiration at least once a year. If you really want to stay in the know you'll travel to Milan during the second week of April when the biggest design event of the year takes place: Il Salone del Mobile. The city is bustling with exhibitions and events, small pop-up showrooms nudge shoulders with larger, exclusive ones for prominent designers such as Fornasetti, Kartell and Philippe Starck, to mention but a few. Close to half a million visitors join the pilgrimage to Milan to see and be seen at this important April week, this is true also for the trend scouts at Quattroporte. We know that culture and design speak directly to us about what's happning now – and in the future.
As well as visiting the big design fair, we naturally check out what's going on in Ventura Lambrate, Tortona  and the golden triangle of fashion where all the major designer flag ship stores are lined up in street after street. It is no coincidence that the city has fostered the founders of the likes of Prada and Armani. Dreamy luxury, flamboyant fantasy and inspiration of sumptuous proportions. More is more in Milan.Would you like to know more or perhaps join us on a trip to the design capital?
Please contact Peter Majanen or Victoria Sandell.